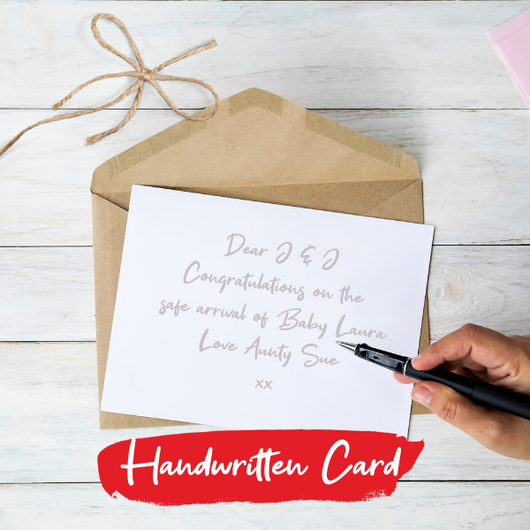 Personalised Handwritten Card (for Gift)
Are you purchasing a gift from our store to send to a friend or family member?
Would you like to include a personalised greeting card to say 'congratulations'?
Add a greeting card to your shopping cart and email jane@moosebaby.co.nz with your message and order number and we'll handwrite your message inside the card and include it with your purchase.
Would you also like gift wrapping? Click here to add GIFT WRAPPING.